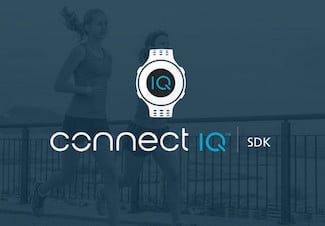 Garmin's recent Connect IQ announcement is great news for Moxy. It represents another big step forward for making muscle oxygen data widely available for mainstream fitness applications. Connect IQ is supportive of our efforts to make sure Moxy data is always portable and easily accessible so our customers can input it into whatever fitness tracking and analysis applications they want.
Easier Data Integration and Data Transfer
Connect IQ is an open platform that allows third-party developers to create apps for Garmin products. The Connect IQ system will allow us to write our own application for the Garmin watches and bike computer so we can incorporate Moxy's muscle oxygen data with other fitness data like heart rate, power, speed, cadence, stride rate, and GPS data. We can already do this with PC and Android phone-based applications, but Connect IQ allows this to work on the Garmin hardware that is designed specifically for demanding fitness applications.
An important aspect of the Connect IQ system is that it will allow data to be exported from the Garmin system using the .fit data format, the industry standard for training applications such as Strava, Training Peaks, WKO, and many others. Again, in theory this functionality was possible with existing PC and Android applications, but in reality the vast majority of data that currently enters these training applications is passed through Garmin hardware. We are already having conversations with various training application companies about incorporating the Moxy data into their software. The Connect IQ system is critical to making this a practical reality.
Customizable Apps to Enhance Training
Beyond the huge advantages of making the data transfer from the field to the cloud completely seamless, the Connect IQ system will allow us to customize apps for specific training scenarios. We can make biking, running, weight lifting, skiing, etc. applications that meet the specific needs of each sport. This will enable us to better serve sports with special needs for data handling and processing that otherwise wouldn't be large enough to drive Garmin to make sport-specific hardware for. Even better, with Connect IQ our customers (who are a little programming savvy) can do this for themselves. This will allow rapid and targeted customization for whoever is passionate enough to dream up solutions.
It's a great time to Train with Moxy.